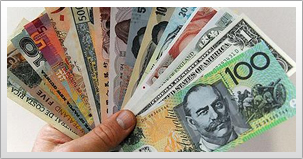 Welcome to Angel Forex Private Ltd, Angel Forex is incorporated on 9th July'2012; we are basically authorized Money Changer holder of FFMC license by Reserve Bank of India to Buy and Sell Foreign Exchange.
The Founder of Angel Forex Private Limited is Mr. Amit Tapadia who has 20 Years Experience in the field of Foreign Exchange. He is known to the market of Foreign Exchange of Gujarat and Rajasthan.
The Directors of the Company is Mr. Radheshyam Shah and Mrs. Sharmistha Shah who is the parent of Mr. Amit Tapadia.

Foreign Currency Cash

Angel Forex has obtain a license from Reserve Bank of India for offering services of retail and wholesale business (Sales & Purchase of Foreign Exchange)
Travel Insurance Policy

We issue you the Insurance Policy online at our desk as per your requirement which covers the claim as per policy slab selected by you. More details can be discussed...
Inward Remittance

We give you the facility of Inward Remittance at our counter namely "Western Union, Money Gram, Xpress Money.